School is canceled due to poor road conditions and ongoing snow throughout the morning. Happy St Patty's Day and have a wonderful Spring Break!

A reminder that all registration forms are due by tomorrow, March 3rd. 11th and 10th graders to History Teachers 9th graders to PE teacher

MHS tightening up on cell phones in classrooms. Please keep a look out for letters from teachers. No phones in English or Math classes and many others. Please discuss with students that phones are a disruption to learning. Please call the office if you need to talk with your student during the school day.

MHS Reminder - No glass, food, balloons, or flowers on busses. If a student receives a delivery at school that contains balloons, flowers, or glass, they will not be allowed to take it home on the bus. Please plan ahead. Thank you.

Good morning. Due to poor conditions on side roads MESD will be on a two-hour delay.

All clear at MHS. Students heading to 7th

Fire drill at MHS. All students accounted for and safe. Please be patient. We cannot release students until drill is over.

Due to snow packed and icy road conditions on side roads, all schools will be closed today. Stay warm!

MESD Schools will have a 2-hour delay tomorrow, January 24th, due to forecasted snow throughout the night. Temperatures will be in the teens until 9am. We will be closely monitoring the changing conditions.

Get your Senior Page added to the yearbook! Please complete the GoogleForm:
http://bit.ly/3ZSaV1N
. A member of the yearbooks staff will reach out to you as soon as the form is completed. Deadline Jan 27, 2023 - 1/4 page $25, 1/2 Page $50, Full Page $100.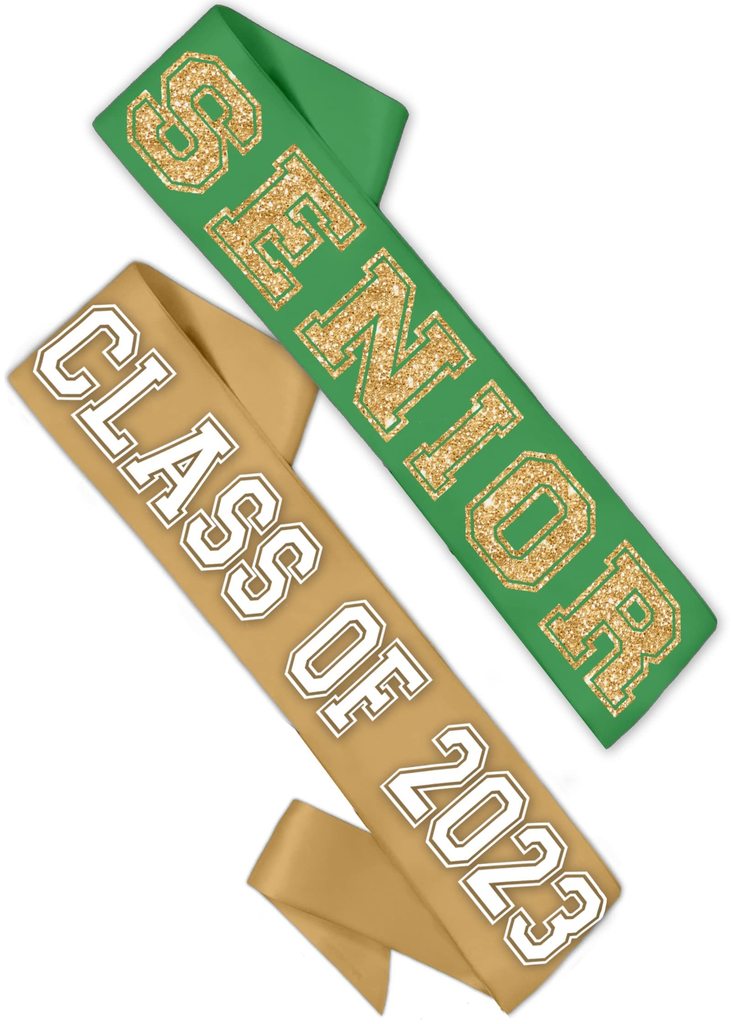 This afternoon home Varsity basketball games have been moved to East Mountain to be played at Vista Grande Community Center. JV games are cancelled. Boys 5:30 pm and girls 7:00 pm

Great job tonight, MHS guitar students. Proud of your hard work.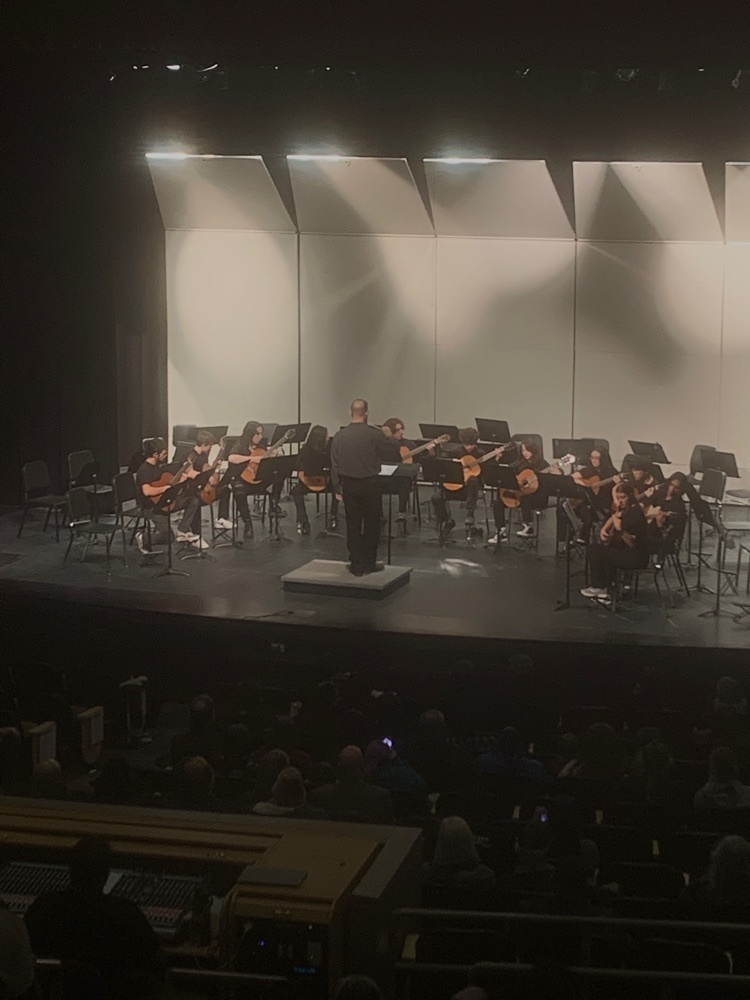 Go support your MHS Pintos football team. Ride the MHS Spirit bus to Bloomfield. Get your GoFan ticket online, bring a permission slip, and $10 for the bus. See attached photo for more info.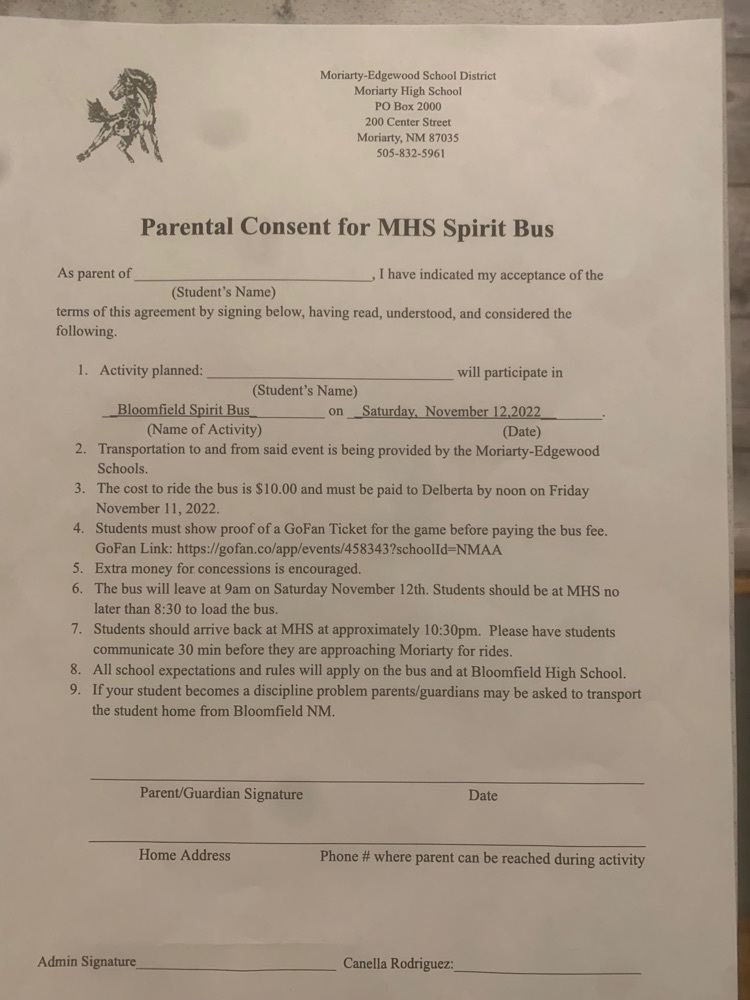 Moriarty FFA Agronomy team received a silver award for their team competition at the National Convention! Proud of your hard work!

MHS FFA Agronomy Team waiting to hear how they placed at the FFA National Convention.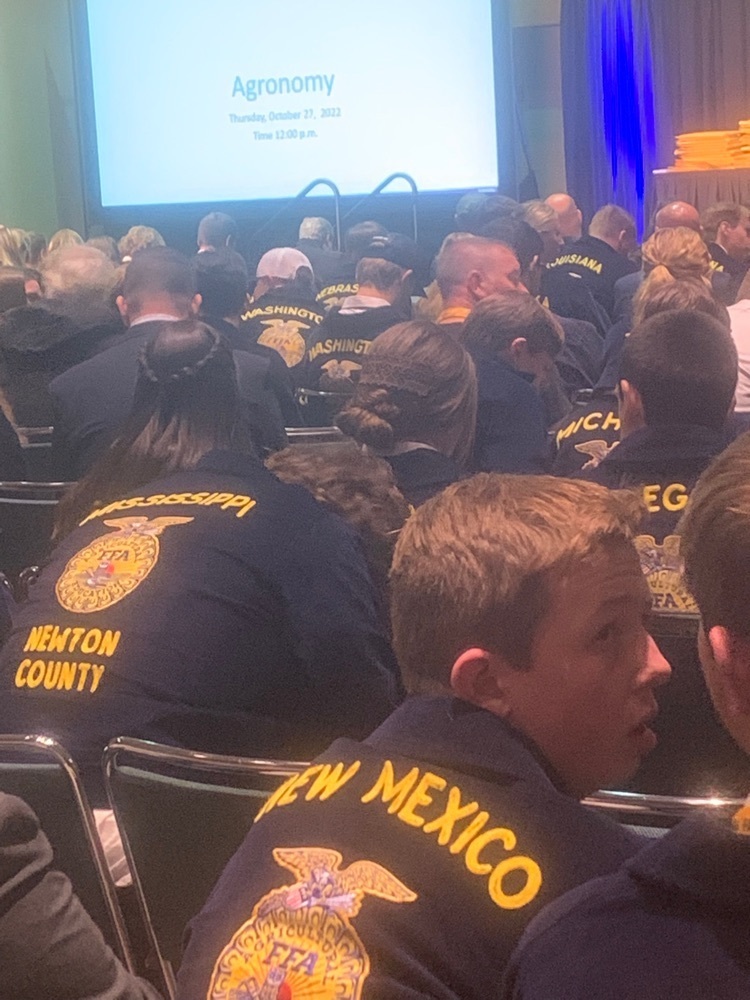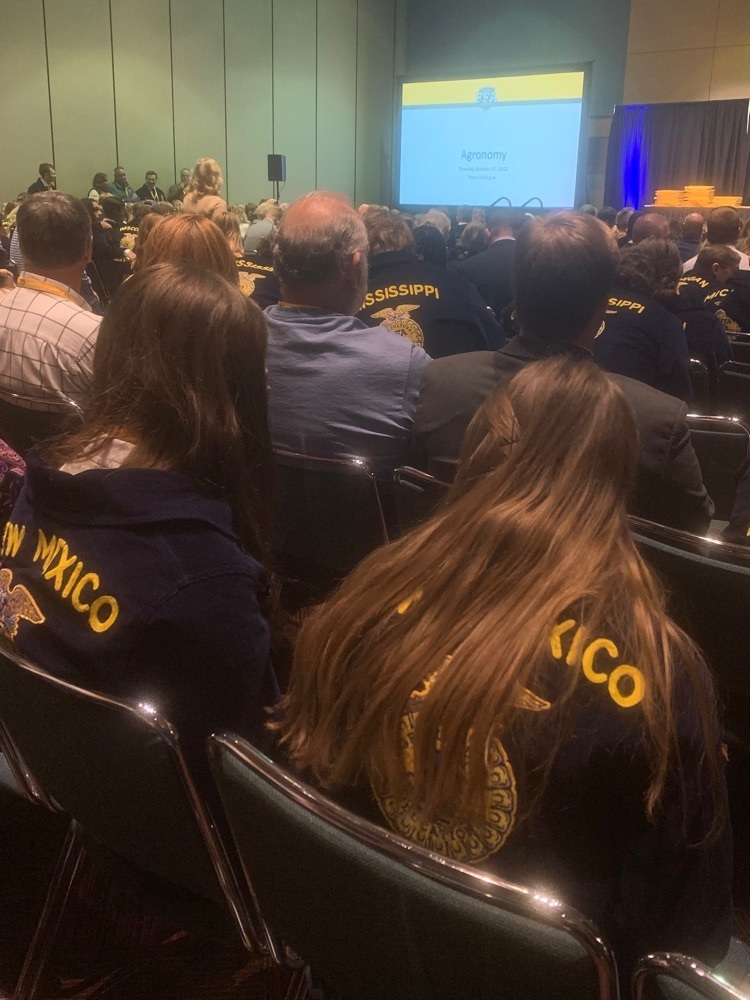 The MHS Awards Assembly scheduled for tonight will be rescheduled due to the power outage and potential weather. Thank you,

Lady Pintos Soccer- Seniors Night. Great work Seniors!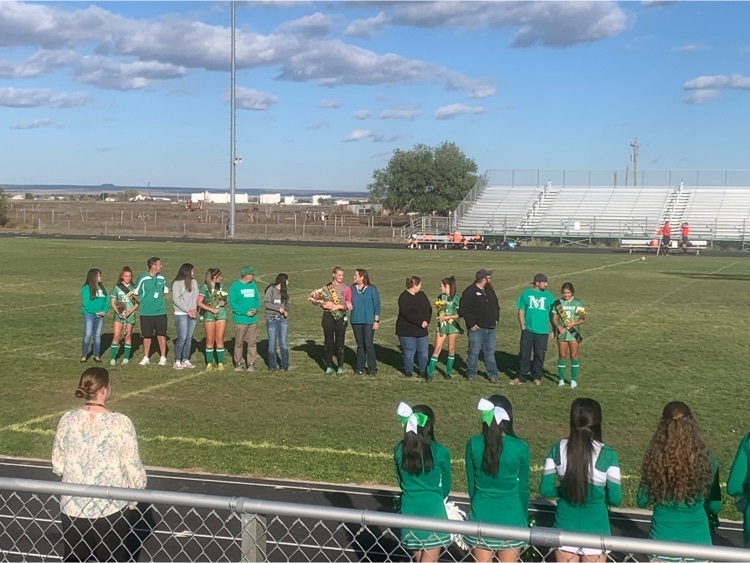 The prior message about the Powderpuff game and the Bon Fire are for Wednesday, Sept. 14.

Pintos Football and Tailgating tonight. Come get your burgers, chips, and a drink - 5$ Fri. Sept. 2 4:30-6:15pm. Game at 7:00 pm
Picture Day for all 9th, 10th and 11th graders is tomorrow August 25th!