Due to icy road conditions MESD will be on a 2-hour delay. Please be safe.

Congratulations to Moriarty High School on the significant increase in their graduation rate! MHS improved from 77.8% to 82.13% in 2021, which is also above the NM state average of 76.8%. Thank you to MHS staff for working diligently to improve outcomes for students! GO PINTOS!!!!
Third Quarter Grades are in the books! Finish Strong Pintos!!!!
Mark your calendars!!! Moriarty High School Junior-Senior Prom is May 7th, 2022 - 8:00 PM at Moriarty High School!!!!
Come watch your LADY PINTOS in the first round of the 2022 State Tournament Friday Night at 6PM. Wear your green for the GREEN OUT!! Go PINTOS!!!
MHS would like to thank everyone that participated in Parent/Teacher conferences. Please be reminded that teachers will conference with you whenever you would like to assist in the success of your students. PROUD to be a PINTO!!!

Due to a couple of areas in the district have roads that have not been addressed we will be on a two-hour delay. Thank you for your patience.

MESD will be on a normal schedule today. Please plan to allow yourself more time and be cautious. Have a great day!
Moriarty High School is conducting Parent Teacher Conferences Thursday afternoon and Friday. Contact you student's teachers or the school to schedule an appointment. Proud to be a PINTO!!!
Moriarty High School SWEETHEART WEEK 2022!!!! Join us Friday Night for the ceremony and Boys Basketball vs. Taos! Have a great week everyone!
MESD is excited to welcome all secondary students (MHS, EMS, MMS) back to in-person learning on campus Monday, January 31st. Elementary after-school programs will also resume in-person on Monday. Beginning next week, 1/31/2022 all athletes (grades 6th-12th) will be allowed up to four spectators at each home game. Thank you for your continued support!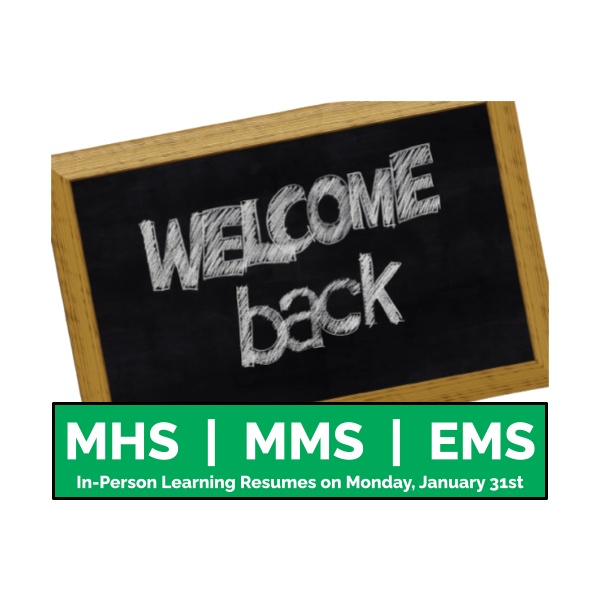 Over the past week Moriarty Middle and Moriarty High school have seen an increase in the number of positive Covid-19 cases on campus. As of today, the schools have reached a 5 % positivity rate. Due to this, both Moriarty High and Moriarty Middle School will go into remote learning January 18th-21st. This short pause in in-person learning, we are hoping will mitigate the rapid spread of Covid on the campuses. Tuesday, January 18th students will need to complete assignments on Schoology, with no live classes. Wednesday, January 19th through Friday, January 21st students will need to log into live classes using google meet codes found in students' Schoology courses. Students will follow their normal daily schedule for live classes. Grab and Go breakfast and lunches will be provided to all students. More information will follow from the food service department.

MHS, EMS, and MMS choirs sounded amazing under the stars last night during their Fall concert. Congratulations on a job well done!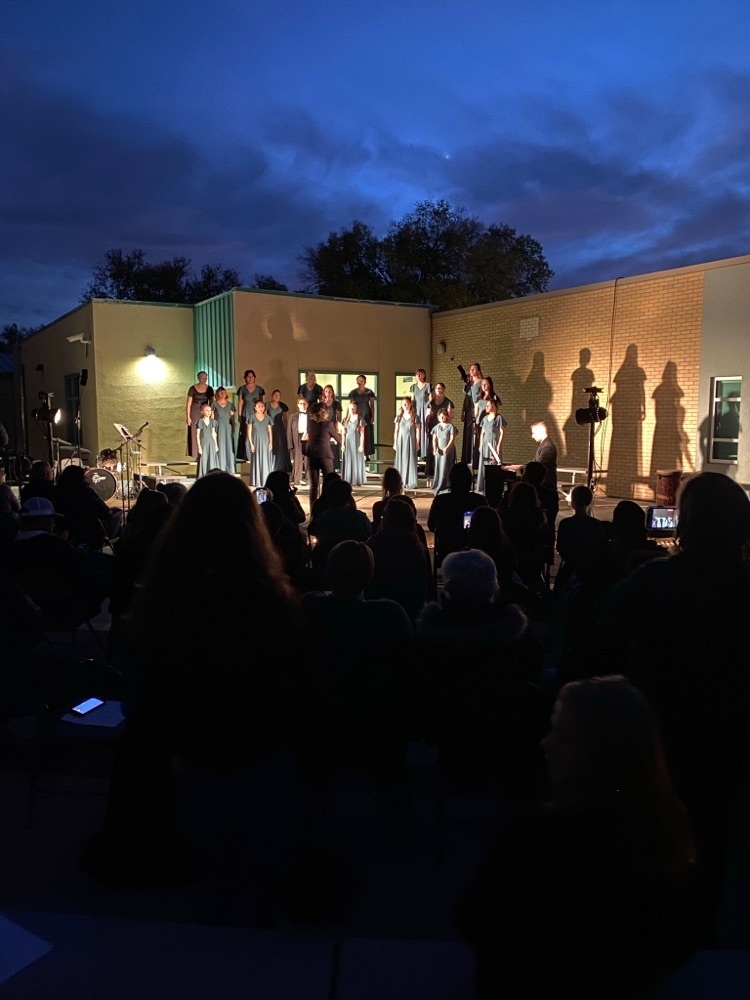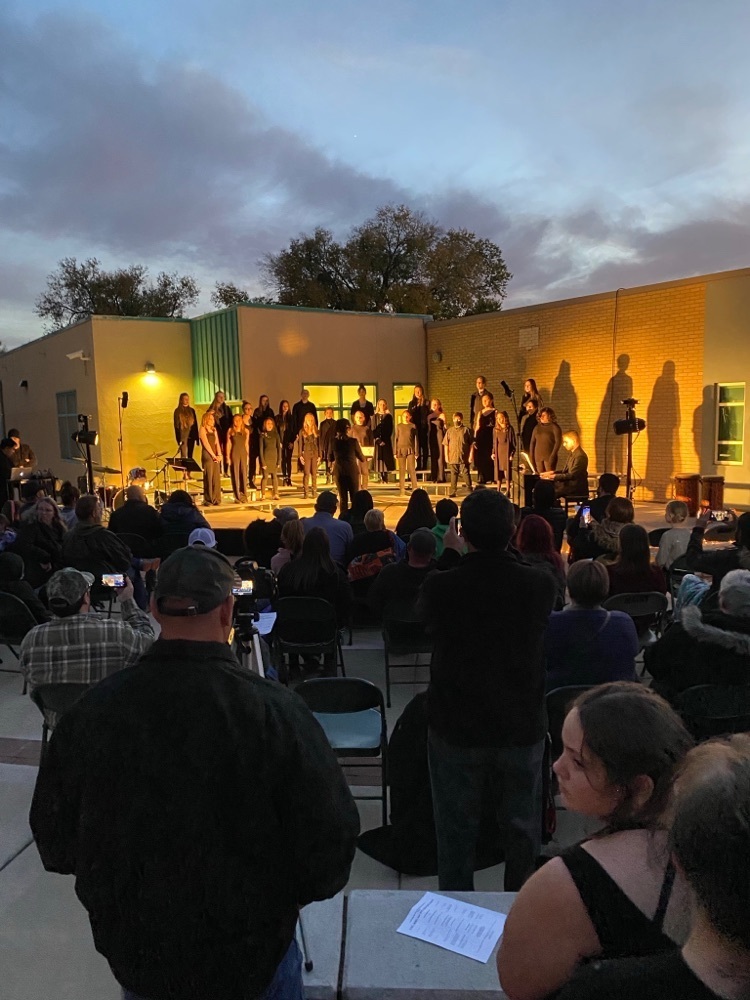 MESD wants to thank everyone that supported the GO Bond question. Your support of our students is greatly appreciated!

IMPORTANT UPDATES as of Aug. 25! Sports/Music Programs/Activities For all indoor activities, masks are required for everyone, including students, staff, spectators, and community and family members. For all outdoor activities, masks are not required. However, it is recommended that students wear a mask while waiting on the sidelines, when they are not at play or practice.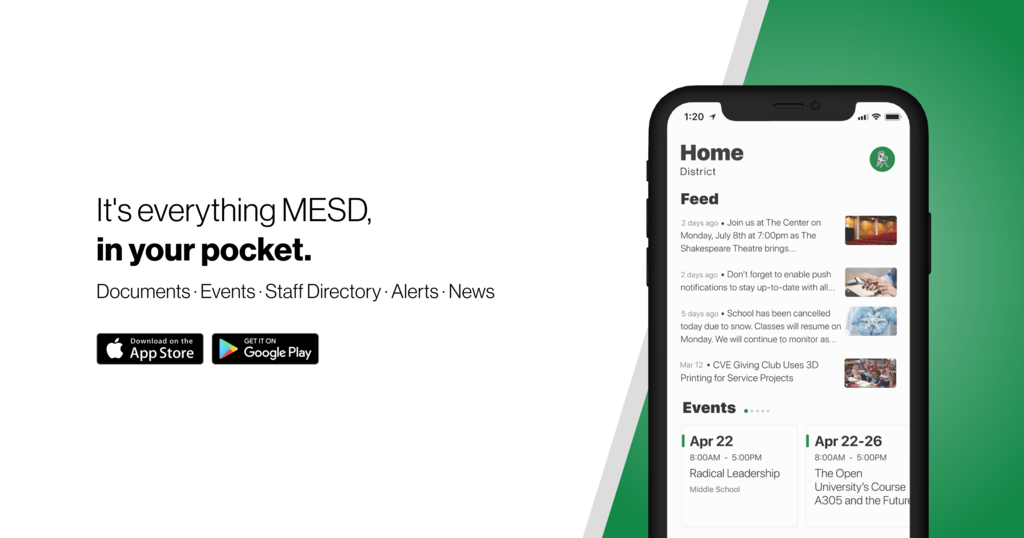 Good-bye to paper flyers in backpacks! This school year, the Moriarty-Edgewood School District will begin using Peachjar to distribute digital flyers to families via email. Learn more:
https://youtu.be/ENkODv8ECjo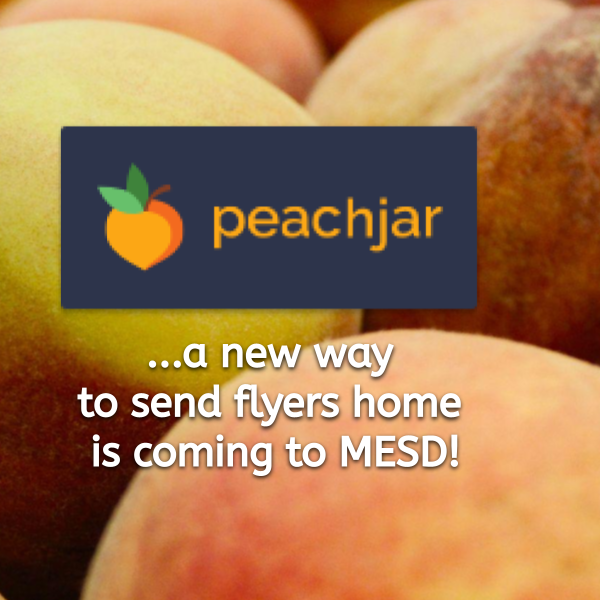 We are excited to provide school supplies for all students in the district this school year!